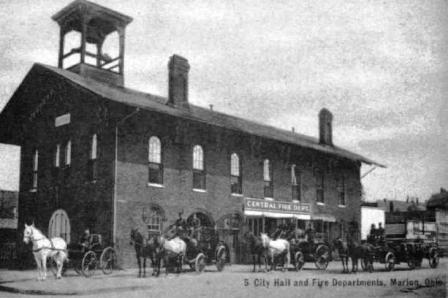 City Hall
1897-1917
Upon it's inception in 1879, the Marion Police Department was located at City Hall, which also served as the Fire Station, Mayor's Office, and Municipal Court. It served as the Police Department until 1917 when the building was damaged by fire. It was located at the southeast corner of Church Street/Prospect Street.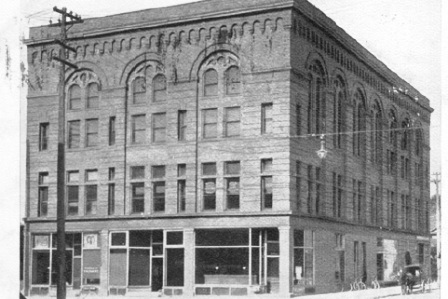 City Hall
1917-1922
The building at the southwest corner of West Church Street and South Main Street housed the Police Department from 1917-1922.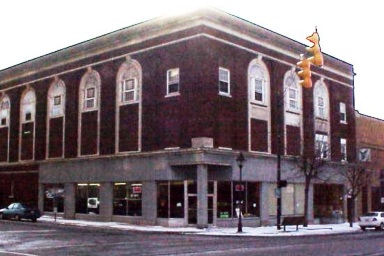 City Hall
1922-1955
From 1922 to 1955, the Eagles building on West Center Street at Orchard Street housed the City Offices, Police Department, and the City Jail.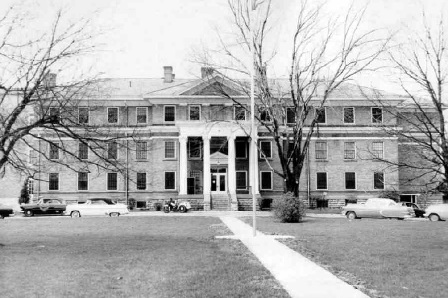 City Hall
1955-1978
In 1955, all city offices, including the City Jail and the Police Department moved to this location. It was originally built by Benjamin Waddell as an "Old Ladies Home." It was later converted and used as the Marion City hospital until 1955 when Marion General Hospital opened. The building then became the site of City Hall in 1955. The building was located at 635 Delaware Ave.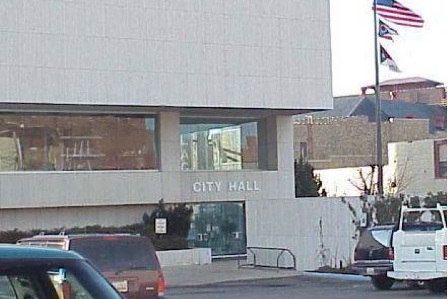 City Hall
1978 to Present
The current City Hall was completed and offices moved to it in 1978. The City Hall housed the Police Department and jail. Right around 2000, the city jail became unused when the Police Department started housing inmates at the Multi-County Correctional Center on Marion Williamsport Rd. The cells of the old jail are now the property rooms for the Police Department.