School Resource Officers
A School Resource Officer (SRO) works closely with school administrators to ensure the safety and security of the school and property.
The School Resource Officer fills many different roles:
The SRO is a proactive law enforcement officer dealing with law-related issues on campus.
The SRO provides students with a positive role model and a balanced, realistic view of law enforcement.
The SRO serves as an educational resource for students, teachers, administrators, and parents. The SRO also attends classes and instructs as a guest to teach law-related topics.
The SRO is a member of the administrative team, assisting in solving problems and serving on the school's crisis management team.
The SRO is a resource for both faculty and students and provides informal counseling and/or advice. The Officer has received training regarding programs and services available to handle problems and conflicts. Getting the right kind of help to those in need is one of the SRO's highest priorities.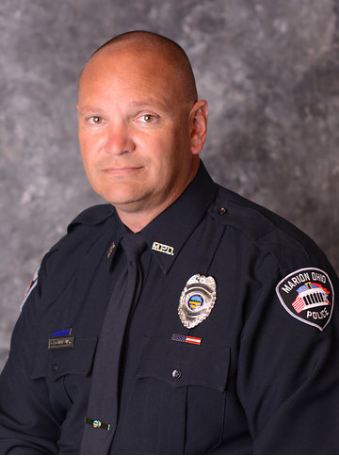 Officer Dave Dunaway
Grant Middle School
Officer Dunaway has been an officer with the Marion Police Department since March of 1998. Officer Dunaway filled in as the Grant SRO in the Spring of 2013 and has been there since.
Officer Robb Reed
Harding High School
Officer Robb Reed has been an officer with the Marion Police Department for many years. Prior to joining the Marion Police Department, he worked for the Marion County Sheriff's Office. He took over for Officer Ben Graff as the Harding High School Resource Officer for the 2017-2018 school year.