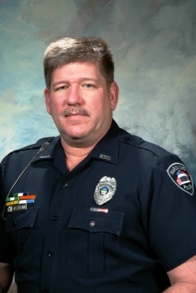 June 4, 2015 was Officer Norm Ratterman's last day with the police department. Officer Ratterman was sworn in as a police officer on January 1, 1990 and retires with over 25 years of service at the PD.
Officer Ratterman leaves with a great deal of accomplishments and experiences at the PD. He was Officer of the Year for MPD once, MADD Officer of the Year two times, served as an original member of the Special Response Team and was part of the team for over 13 years, part of the MARMET Drug Task Force for six years, served as Acting Lieutenant twice, and as a Field Training Officer.
Officer Ratterman was also active in the K9 Unit for 12 years with eight of those years as a K9 handler with his partner "Silver Bullet." He earned several department awards throughout his career, including awards for Marksmanship, Good Conduct, Exceptional Duty (several times), Meritorious Class "A", and Officer of the Year.
Thank you, Officer Ratterman, for your service to the community and good luck in your next journey!